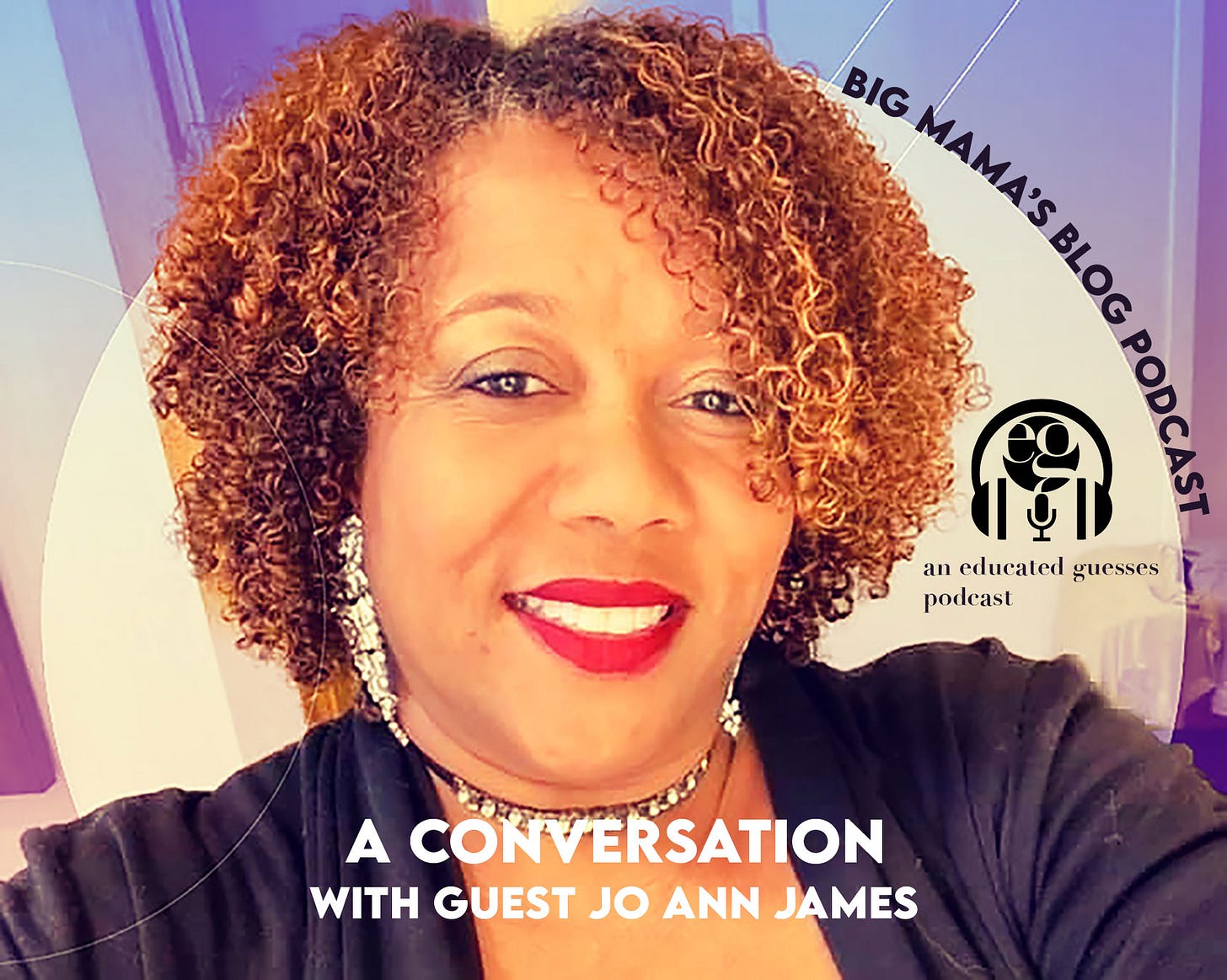 On our first episode I talk to my dear friend and colleague Sister Jo Ann Childs James about her Big Mama influences among other things. I hope you enjoy it.
---
If you have any questions, you can email me at [email protected]
Click here to learn more about Big Mama's Blog.
Click here to see all the posts from Big Mama's Blog.
If you haven't already please click the button below to subscribe.
---
#EG-BigMamasBlog