The Good Fight, Bizzaro World and the Boiling Frog
The first episode of Season 4 of the series provides an alternate reality for those of us who have been living in a world of alternate facts for the past 3 years.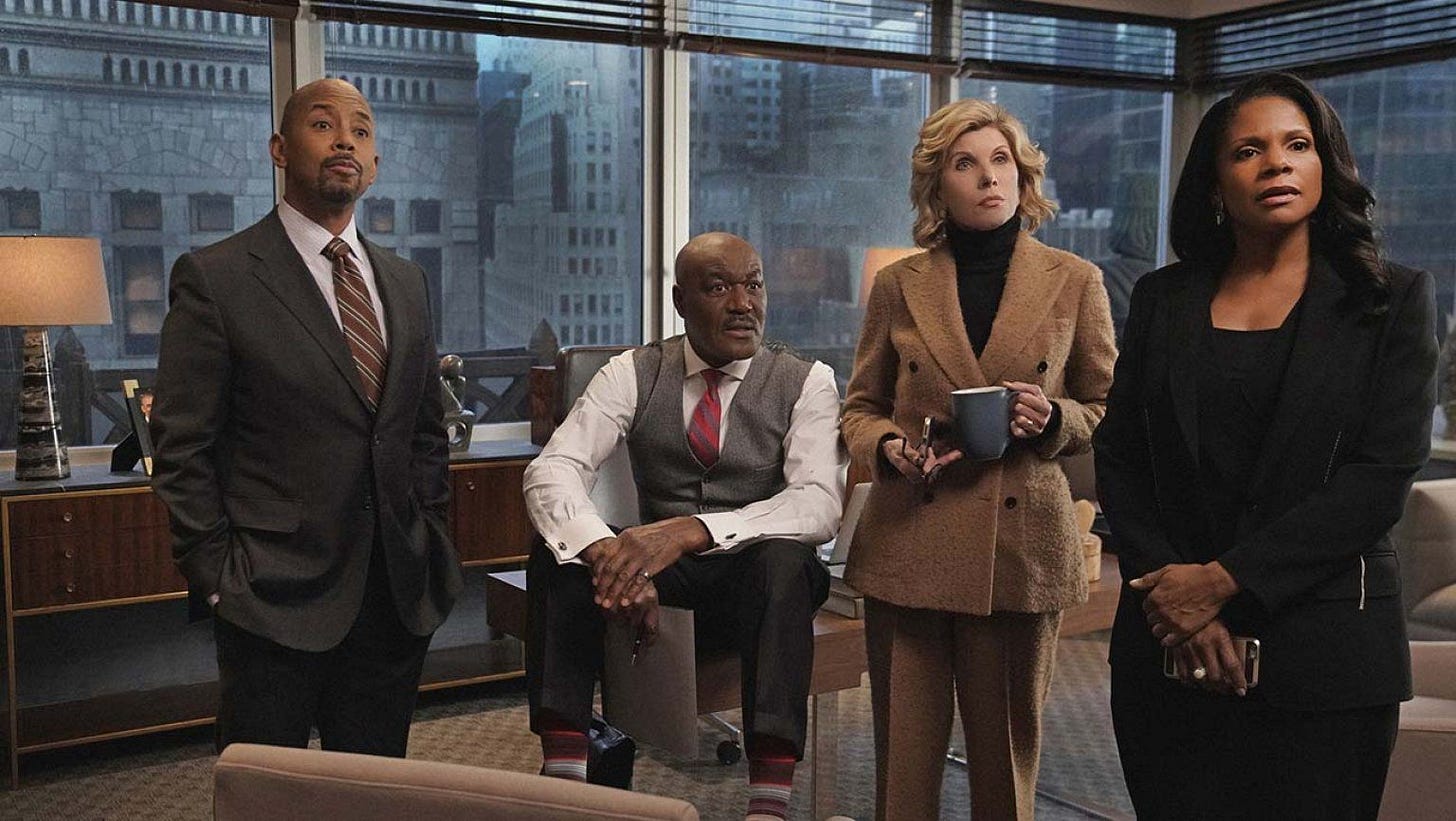 Season 4 of the CBS All Access drama The Good Fight premiered last week on the app.  The show which is a spinoff of the CBS hit series The Good Wife was one of the first original programs that premiered on the networks new OTT offering.  
Last season,  The Good Fight  was very heavy handed in their criticism or dare I say obsession with Trump and Trumpis…
This post is for paid subscribers