Discover more from educated guesses
carefully crafted and curated words, stories and discussions about culture, race, identity, community and family from a family of Guesses. #WordsMatter, #StoriesMatter
Still We Rise
Articles, stories and interviews about the resiliency and triumph of the human spirit.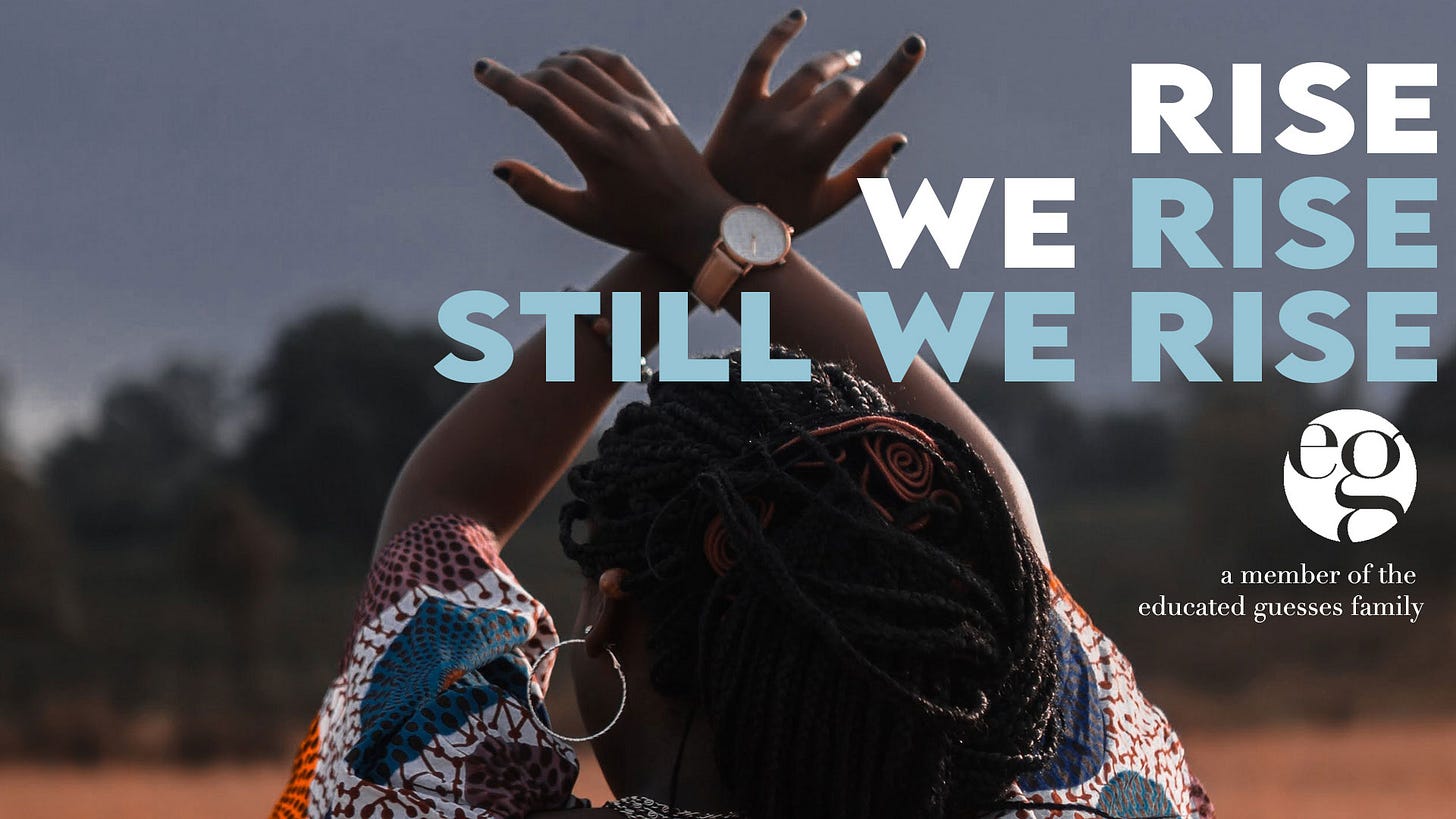 Photo by Ian Kiragu on Unsplash
---
Still We Rise
(Still-We-Rise.com) - is a series of articles, stories and interviews by Kennedy Kehaulani Guess on the resiliency of the human spirit. She is a second year graduate student at the University of Houston.
Kennedy knows firsthand what it is like to fight against the odds to overcome adversity. She has struggled with mental health issues since the age of 15. She is one of the one in five women who are sexually assaulted while in college. As a result of these and other things, she attempted to take her own life twice. Shortly after being diagnosed with Bipolar II Disorder, she decided to take her life back and in the process, she wanted to help others who might be suffering in silence.
In 2019, Kennedy founded a program at her former university to celebrate the diversity of students and honor those who have persisted through obstacles and are on track to graduate. She wanted these students to tell their stories of resiliency and triumph to not only celebrate themselves, but to also be an inspiration to others.
It is in this vein that Kennedy decided to bring Still-We-Rise.com to the educated guesses family. She will use this platform to continue her own legacy of resiliency.
Kennedy will seek out individuals and help them tell their stories of resilience about how they have and are continuing to overcome adversity against the odds.
Keep an eye out for these stories.
If you or someone you know would like to tell your story, please email us at stillwerise@educated-guesses.com
Series List:
Still We Rise - My Story of Resiliency - This is the first post of my new blog on overcoming adversity.
NBA Star Michael Kidd-Gilchrist - An interview with former University of Kentucky and current Dallas Mavericks basketball player about his resilient journey in dealing with stuttering.
Working in the waiting room - A story of resiliency by guest contributor Jenny Campbell.
Click here to see all posts.