Discover more from educated guesses
carefully crafted and curated words, stories and discussions about culture, race, identity, community and family from a family of Guesses. #WordsMatter, #StoriesMatter
Raising Multicultural Children
It is important to expose our children to different cultures, but more important that we immerse them in their own culture(s) especially if they are of mixed race or ethnicity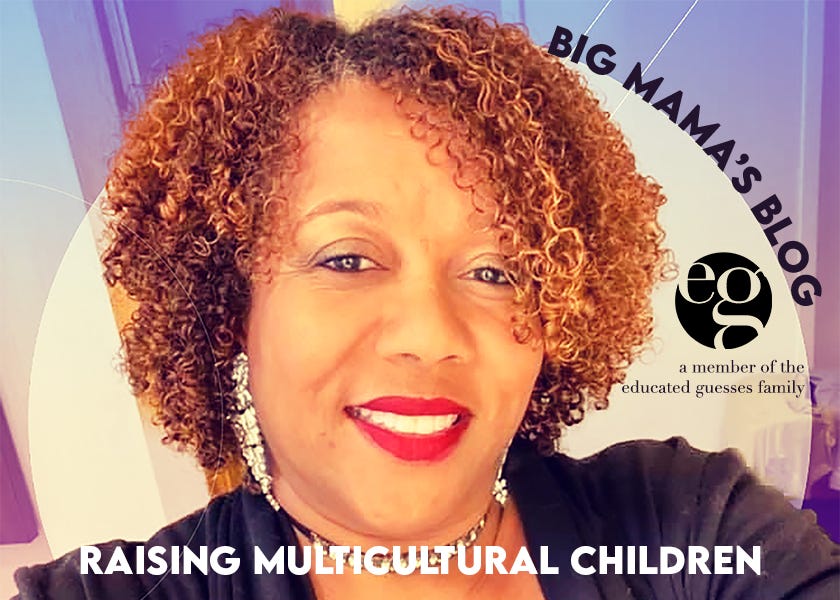 For the five years that our family lived in Jersey City, NJ we looked forward to summer. The summer weekends on the Jersey City waterfront were filled with different cultural festivals . There were celebrations of Caribbean, African, Middle Eastern, Hispanic, and Asian culture. The Festivals included traditional food, spices, clothes, and crafts adorned with the respective country flag. National pride and honor for tradition were shared at each celebration. There was a noticeable difference between generations. Elders proudly wore their traditional attire while the youth showed their affinity to westernized culture by openly partying to the latest hip hop.  
Despite today's atmosphere of division, people of color share one common thread - we are all American.
We provide traditions and unique spice to the Big Melting Pot that is America. I wanted to make sure my children understood that our ancestors contributed to American culture, and added to that Big Melting Pot despite their complexion, ethnicity or race.
I recall the year our children participated in their school's annual culture festival talent show.  We were fortunate that our children went to a school that had children from over 30 different ethnicities and cultures. The children at the school auditioned to represent their culture and talent in many different ways. I assumed that my son Wynton, a gifted pianist who was taking classical lessons would audition by performing a classical or jazz piece for the festival.
He was so excited to let me know that they picked him to represent American culture. I was shocked when he said, "I am singing Rockin' Robin by Michael Jackson!" He not only sang the song, he shut down the festival with his rendition that included the dance - The Twist. His finale reminded us of the versatility of our son, but more importantly, the artistic contributions to American culture from people of color
At the end of the talent show, a lady gave me her business card. She was in charge of finding talent for the 30 Years of Magic Celebration in New York City that the Michael Jackson Fan Club was producing to honor the King of Pop's three decades in the music business. She wanted to invite Wynton to perform Rockin' Robin for the show. We were once again in awe of our children. Events like these helped us to reinforced their pride and honor of their African American heritage.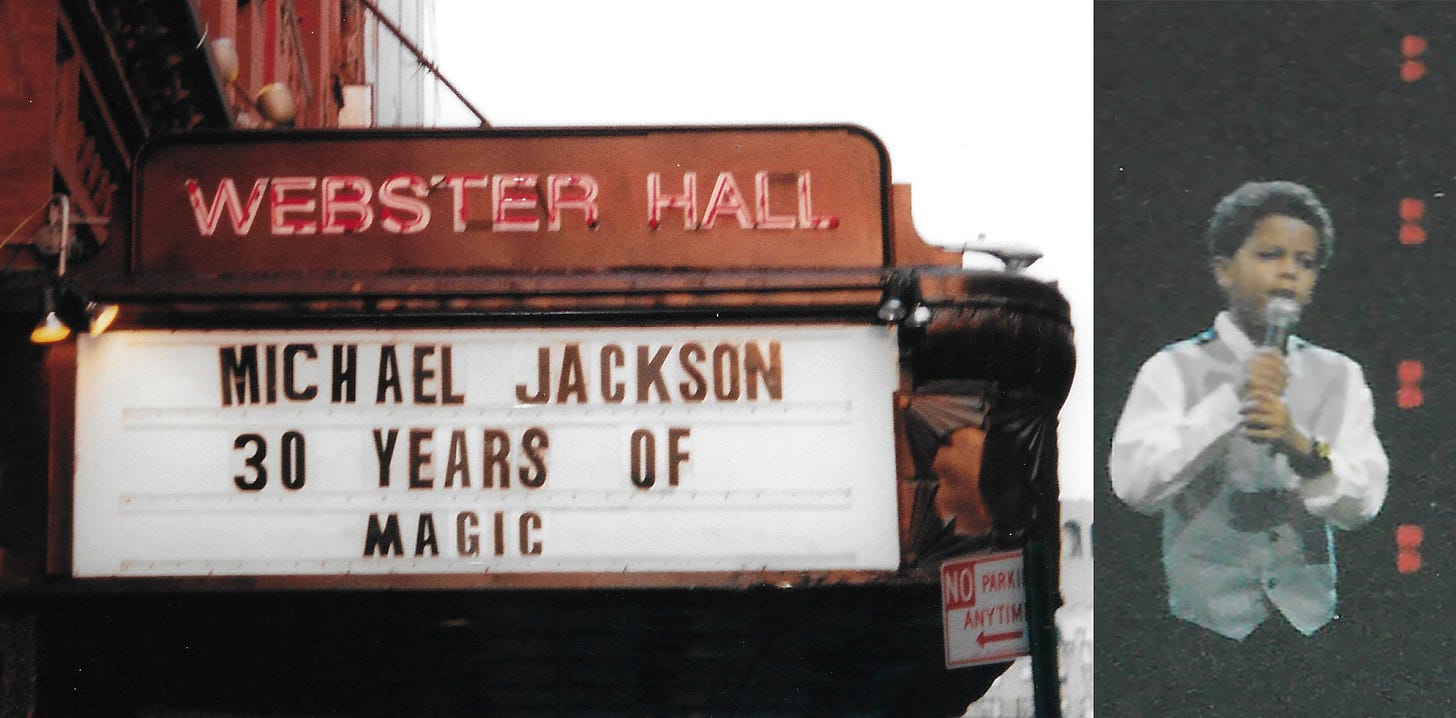 My children are  mixed race, Black and Hawaiian. My husband, Andre's mother is Hawaiian. It was important to introduce the teachings and traditions of both of the cultures of our families to our children.
I introduced traditional foods from both backgrounds. Not only did I make soul food. But Andre taught me how to make lomi lomi salmon, and even introduced them to sushi at a very young age by taking them to a Japanese restaurant in our neighborhood.
To this day whenever our grown children come home to visit, their first request is for lomi lomi salmon.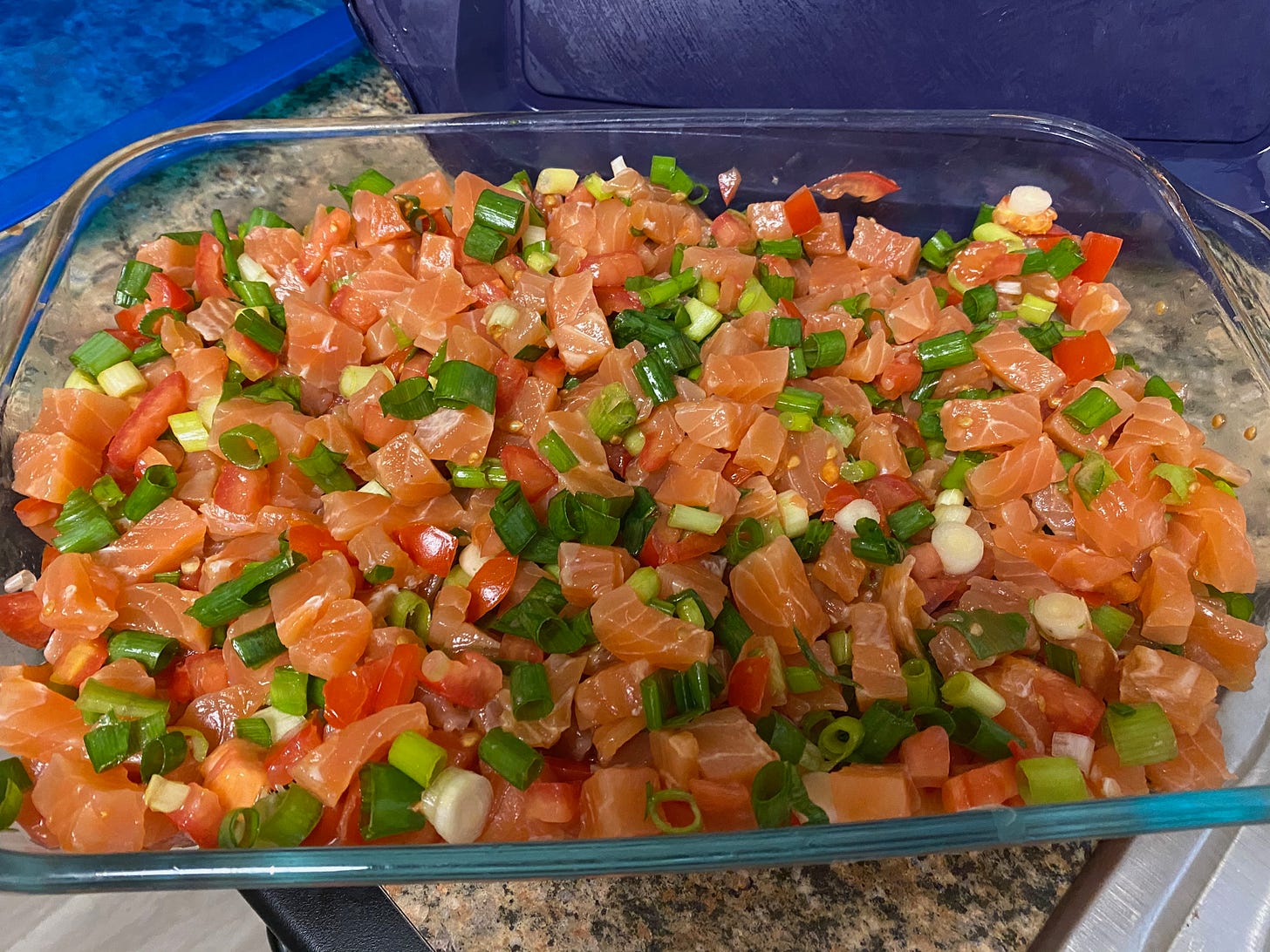 We celebrated Kwanzaa and draped the kids with Kente cloth to make sure they had an appreciation of their African heritage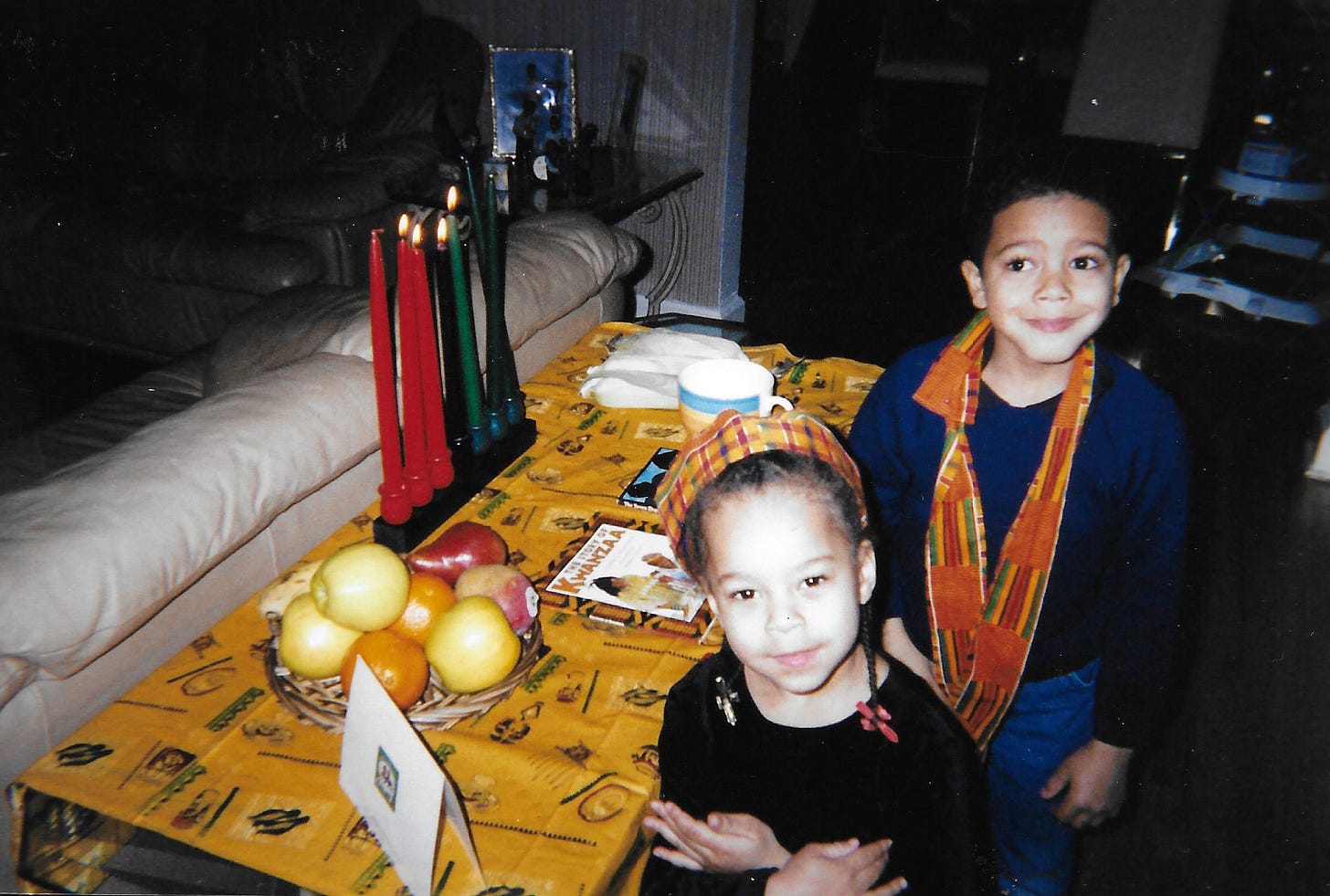 We dressed them in authentic traditional Hawaiian shirts that Andre and his siblings wore when they were kids (my mother-in-law let us borrow them) to make sure that they had an appreciation for their Hawaiian heritage.

Our children started out life with a celebration of both of the cultures from which they come. Each of them is named after a jazz musician and has a Hawaiian middle name.
Wynton's full name is Wynton Kelly Stone Guess. He is named after pianist Wynton Kelly and for trumpeter Wynton Marsalis. The name Stone is his grandmother's maiden name which she gave to her last child, Andre Kimo Stone Guess.
Kennedy's full name is Kennedy Kehaulani Guess. She is named after Edward Kennedy Ellington AKA Duke. Her middle name is her grandmother's middle name. Joyce Kehaulani Stone Guess.
Morgan's full name is Morgan Leilani Guess. She is named after trumpeter Lee Morgan. Her middle name is also a family name that was first given to her cousin Maila Leilani.
So as you can see we have tried our best to connect our children to the two cultures from which they come.
My question for you today is, if your family is of mixed race or culture:
How do you celebrate the different cultures in your family?

What are some of the traditions that are unique to each culture or ethnicity?
Please share with us lessons or insights that were passed along to you, that you passed along to your children by responding in the comments below.
I am looking forward to hearing from you.