Discover more from educated guesses
carefully crafted and curated words, stories and discussions about culture, race, identity, community and family from a family of Guesses. #WordsMatter, #StoriesMatter
Nita's Blend
A busy mom of a blended family who is doing her best, to figure it all out, gives advice, tips and leads discussions on life because there is no manual to this.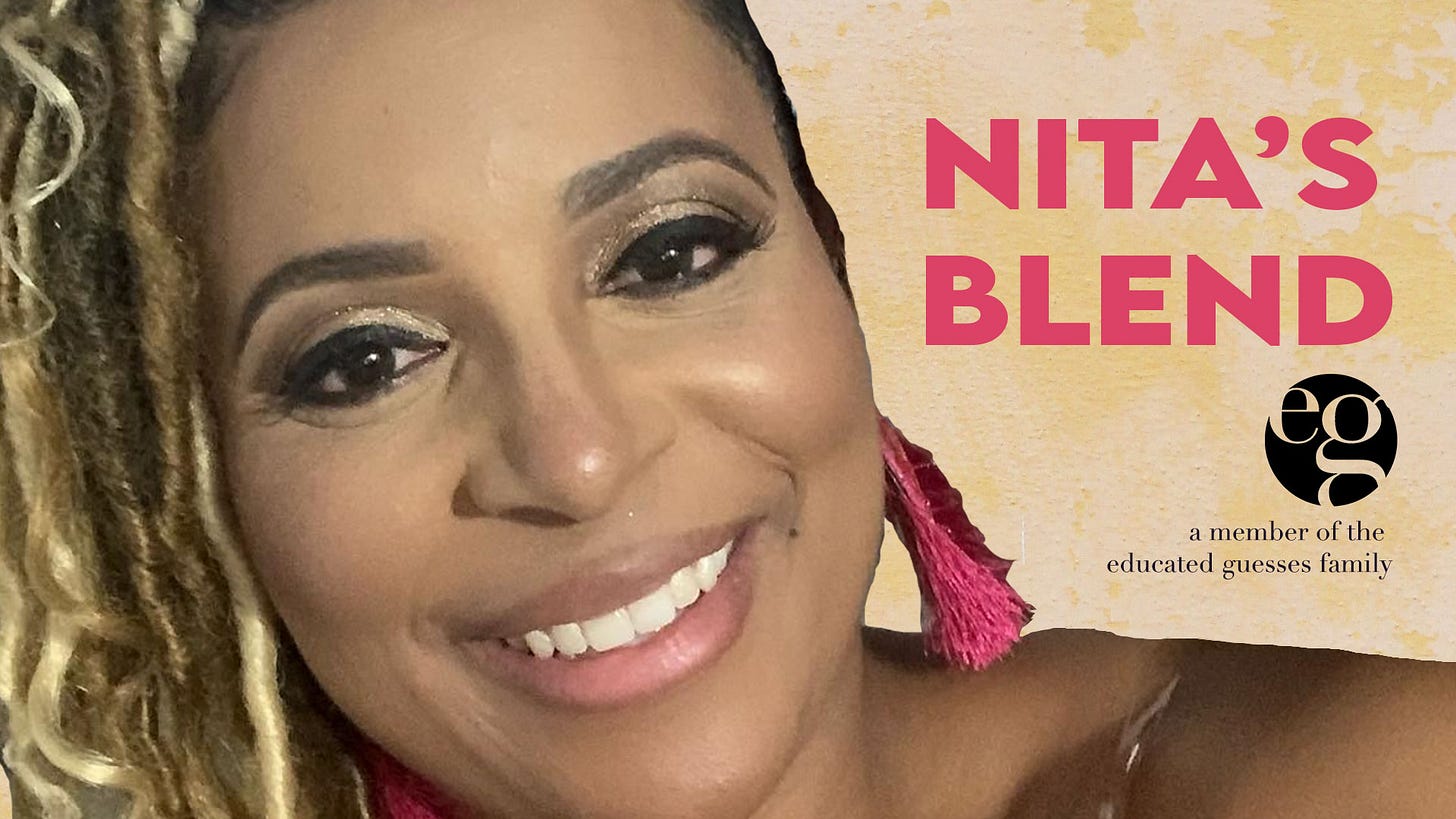 Nita's Blend
(NitasBlend.com) - is a series of articles, stories, discussions and nuggets of advice from Kenithia Avery a sister, daughter, aunty, wife and mother trying to figure it all out because:
There is no manual to this!!
I am not considered a child expert, I don't have a Ph.D. or anything that makes me qualified to discuss topics of being a parent other than the fact that I have experience and a lot of situations that I have been through, dealt with and overcame with my four "wonderful children".

I will write about situations that I have dealt with over my lifetime including my complicated childhood and my co-parenting of a blended family. Just a disclaimer. I am not an English major. Sometimes it may just warrant me using some slang - Ya' feel me. 

If you have ever found yourself sitting and asking "Am I the only one?" Chances are you aren't. I will explore some of those topics for discussion.

I will talk about things such as being the oldest child, being the youngest child, being a middle child, being a step child, teenage drama, being a wife and a mother of four while holding down a full-time career, being a certified Zumba instructor, serving as PTA president, taking online classes to finally obtain my bachelors degree, running my children and their friends around - "Mom shuttle service" and being a diehard sports mom and coach's wife - all while, as my friends say, making it look good with ease.

I will also talk about failures. Some things were just an epic fail. But hey, if you don't try, you can't succeed.

That's enough to get us started. I'm sure there will be more.
Welcome to Nita's Blend.
Series List:
Coming Soon.
---
If you haven't already please click the button below to join our mailing list or subscribe.