Discover more from educated guesses
carefully crafted and curated words, stories and discussions about culture, race, identity, community and family from a family of Guesses. #WordsMatter, #StoriesMatter
Higher Ground: reflections on the Hurricane Katrina benefit concert 15 years later
15 years ago, I produced a benefit concert at Jazz at Lincoln Center for musicians who were affected by Hurricane Katrina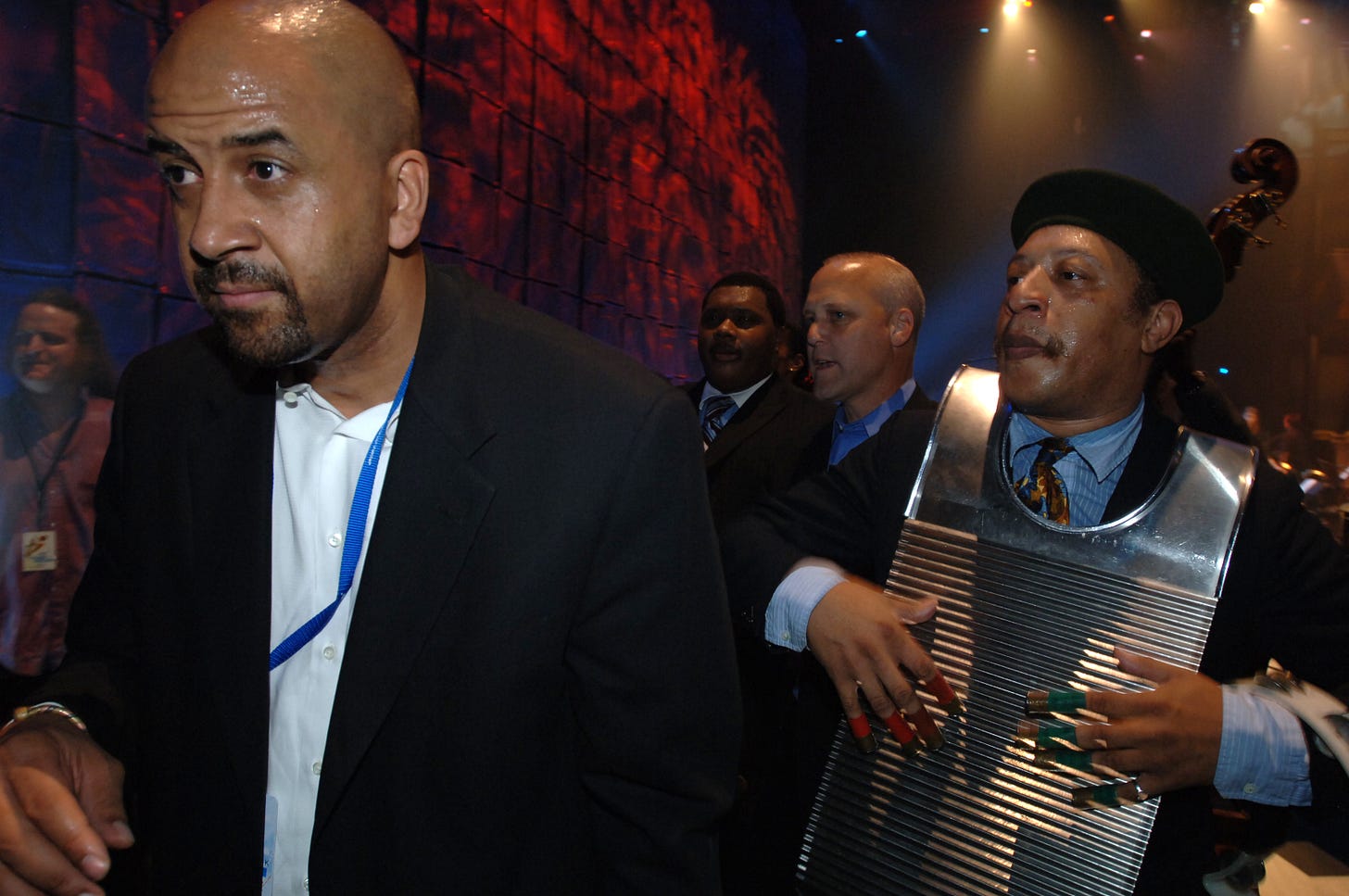 All Photos by Julie Skarratt
---
On Saturday August 27, 2005, I boarded a plane at Louis Armstrong International Airport in New Orleans to head back home to New York City.  My colleagues, David Gibson, Susan John and I were winding up a multi-day planning excursion for the Congo Square Festival that we were planning for the Jazz at Lincoln Center Orchestra for the spring of 2006.  There was a palpable sense of unease in the Crescent City that day as the gulf coast began to prepare for their unwelcomed guest – Ms. Katrina.

When I returned home, I watched in horror with the rest of the world at the death, devastation and destruction wrought by Mother Nature's wayward daughter.  Like many, I felt powerless to help beyond prayer, but quickly realized that I had resources at my disposal that could not only help, but could also promote healing for those who were directly and indirectly affected by the disaster.  
As I watched television it occurred to me that we could do a benefit concert for the survivors of Katrina.  There were scores of benefits already taking place, many of them benefitting the Red Cross.  While the Red Cross is an appropriate conduit for benefit proceeds, we needed to do something that would benefit the displaced musician community in New Orleans, particularly jazz musicians. It seemed natural that we stand in service to the city and the continuum of musicians that gave birth to the art form itself.

The entire leadership and staff at JALC was on board. The date was set for September 17, 2005. I began to assemble a team that could make the impossible, possible in less than two weeks.  I called my friend and colleague, Michael Cuscuna and asked him if he would assist in producing the concert.  He not only agreed, but also offered on behalf of Blue Note Records to produce a CD whose proceeds would go towards the benefit.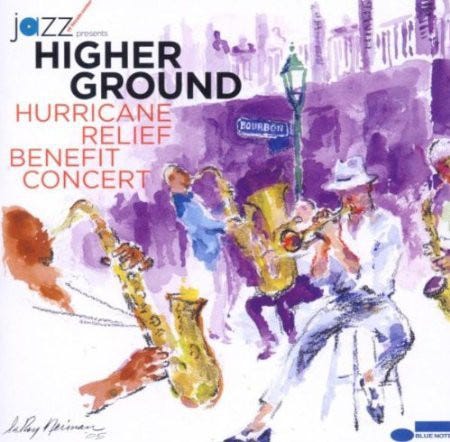 John Goberman, Executive Producer of Live from Lincoln Center agreed to produce the show for PBS.  I was comforted by the fact that we had David Gibson as our Director of Production.  He would be able to pull together and coordinate all of the technical, production and logistical aspects of the show.

Normally a show that included the likes of Herbie Hancock, Toni Morrison, Bill Cosby, James Taylor, Norah Jones, Paul Simon, Glen Close, Robin Williams, Shirley Caesar, Abbey Lincoln and many others notable stars would have made me a nervous wreck.  However, much to my surprise this was one of the easiest concerts that I have ever produced.  Everyone involved checked his or her egos at the door. Many of the "so called" stars who were used to being catered to went out of their way to tend to the needs of their fellow artists.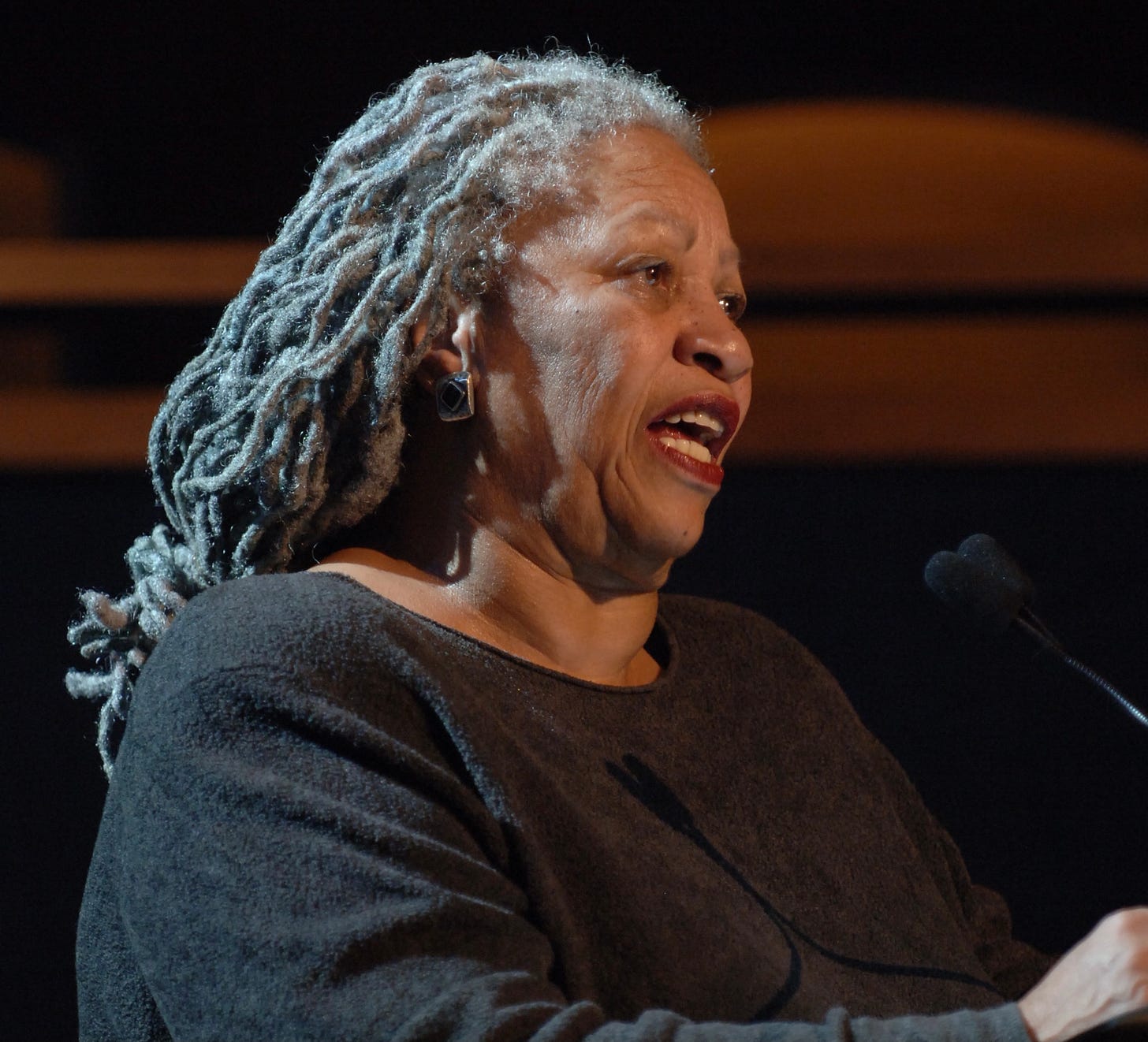 The sheer outpouring of unconditional love and empathy shown by a broad cross-section of the arts and entertainment community renewed my faith in humanity.  The evening went off without a hitch.  

The five-hour marathon concert culminated with a second line throughout Rose Theatre.  As we sang, shout and danced throughout the aisles I couldn't help but think that we were symbolically giving a jazz funeral to the hundreds of people who were not afforded a proper burial. In the process we were also giving those of us still on this side of eternity a much-needed reminder of the healing power of music.  
I remember dancing alongside then Lieutenant Governor of Louisiana, Mitch Landrieu in the second line and seeing and feeling the emotion pouring out from him.  He like many others that night, especially those from New Orleans, benefited from the concert in ways that money can't buy…but can help!  We raised over 3 million dollars that was distributed to New Orleans musicians and their families.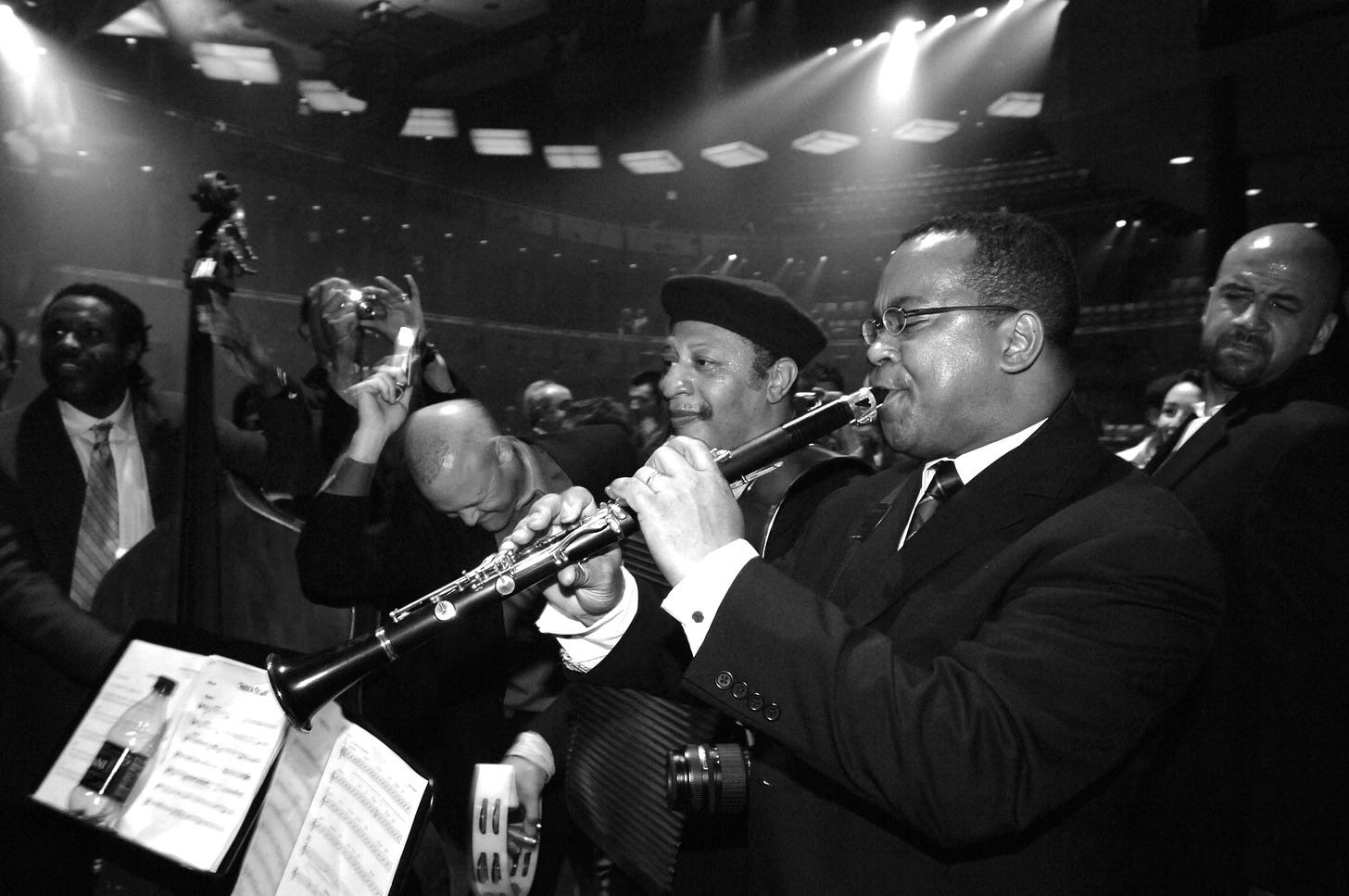 This was by far the proudest moment of my tenure at Jazz at Lincoln Center. 

Oh, and by the way, we made it back to New Orleans the next May to produce the Congo Square Festival.  We saw firsthand the aftermath of the disaster, but we also witnessed the seeds of hope that were being sowed by those who had returned to reclaim their lives and begin the process of healing and rebuilding.