Fairytale Mixtape: Year 4 - 1994
It's 1994, and change is in the air for the boy and the girl. The song is Never Keeping Secrets by Babyface.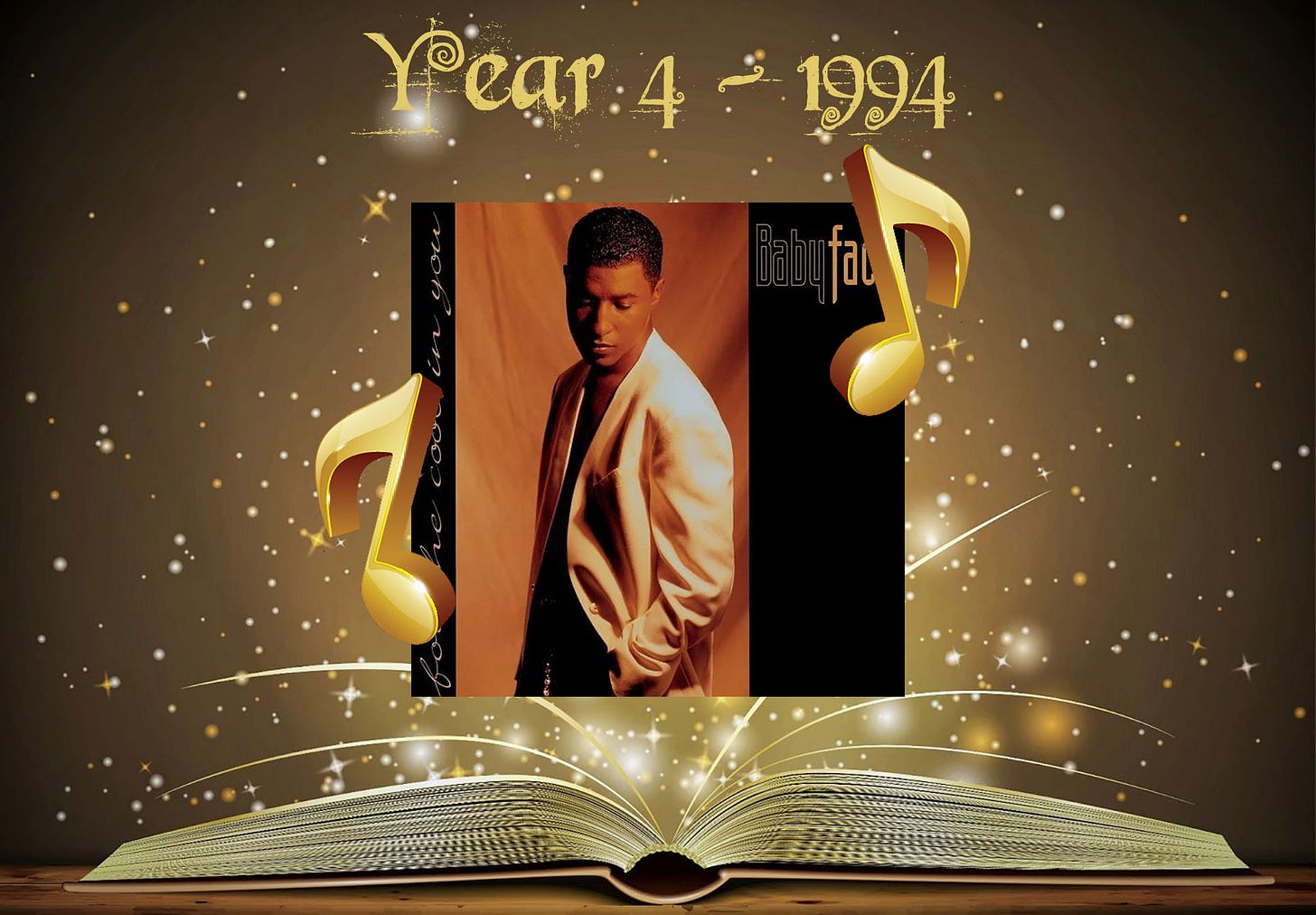 In 1994, things were going well for the boy, the girl and their new baby boy. They moved out of their apartment the year before and purchased their first home. In January of that year, a major snowstorm hit the area.  It brought the city to a standstill for the better part of a week.
The couple's baby boy was six months old.  He had just started sleeping…
This post is for paid subscribers