Fairytale Mixtape: Year 23 - 2013
In 2013, the boy finally confronts the pain of professional pain and in doing so sends the girl in a tailspin. There are 5 songs from the album The 20/20 Experience by Justin Timberlake.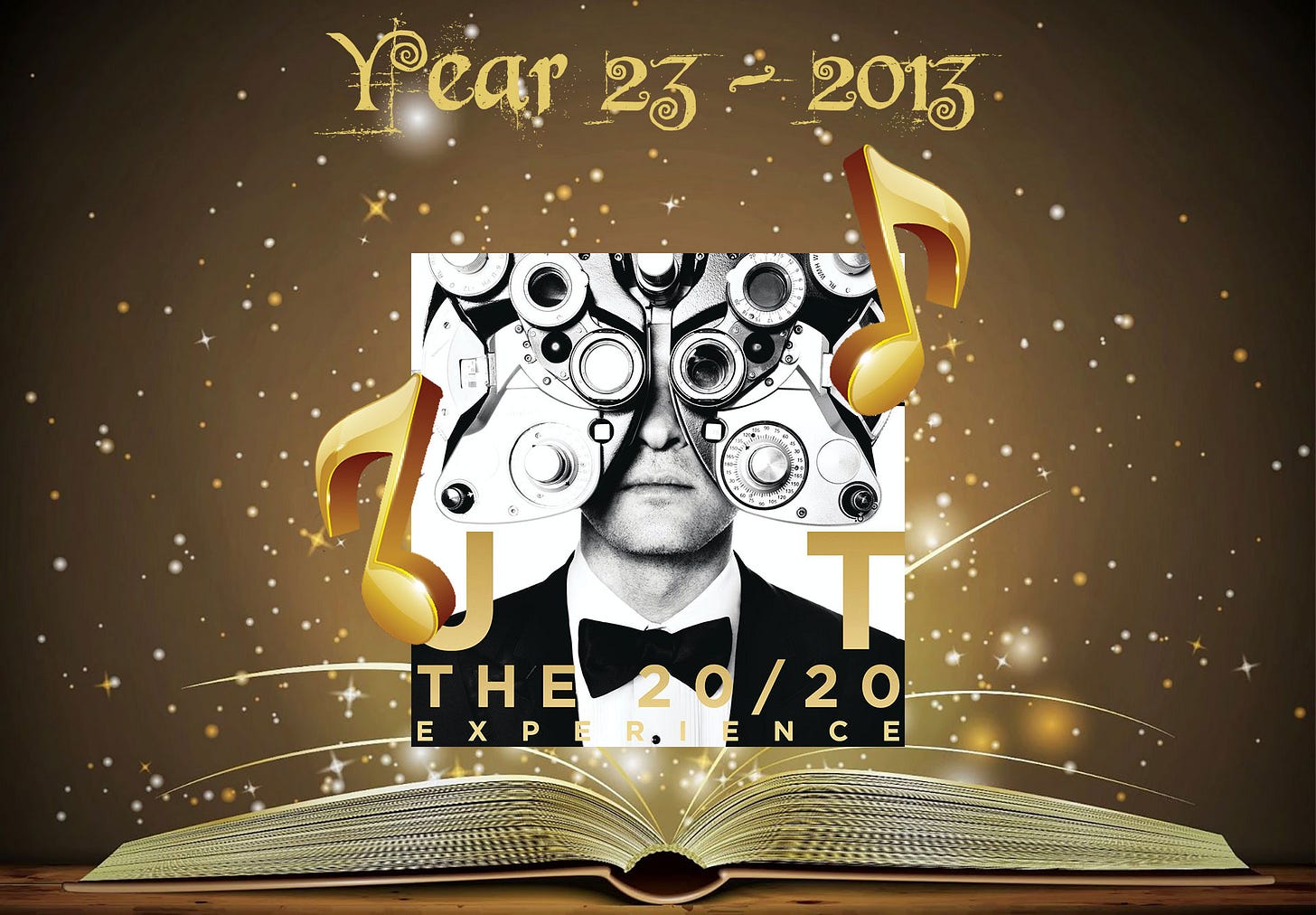 The boy and the girl worked hard to get their daughters acclimated to their new home back in their hometown.  By the end of the year, the middle child was a senior in high school and the youngest was a freshman.   One of the reasons for returning home was so that their daughters could finish high school in a stable, familiar environment, around family.
T…
This post is for paid subscribers