Discover more from educated guesses
carefully crafted and curated words, stories and discussions about culture, race, identity, community and family from a family of Guesses. #WordsMatter, #StoriesMatter
Fairytale Mixtape: Year 1 - 1991
In 1991, in their first full year of marriage, the boy and girl are starting to get to know each other as man and wife. The song is The Choice is Yours by Black Sheep.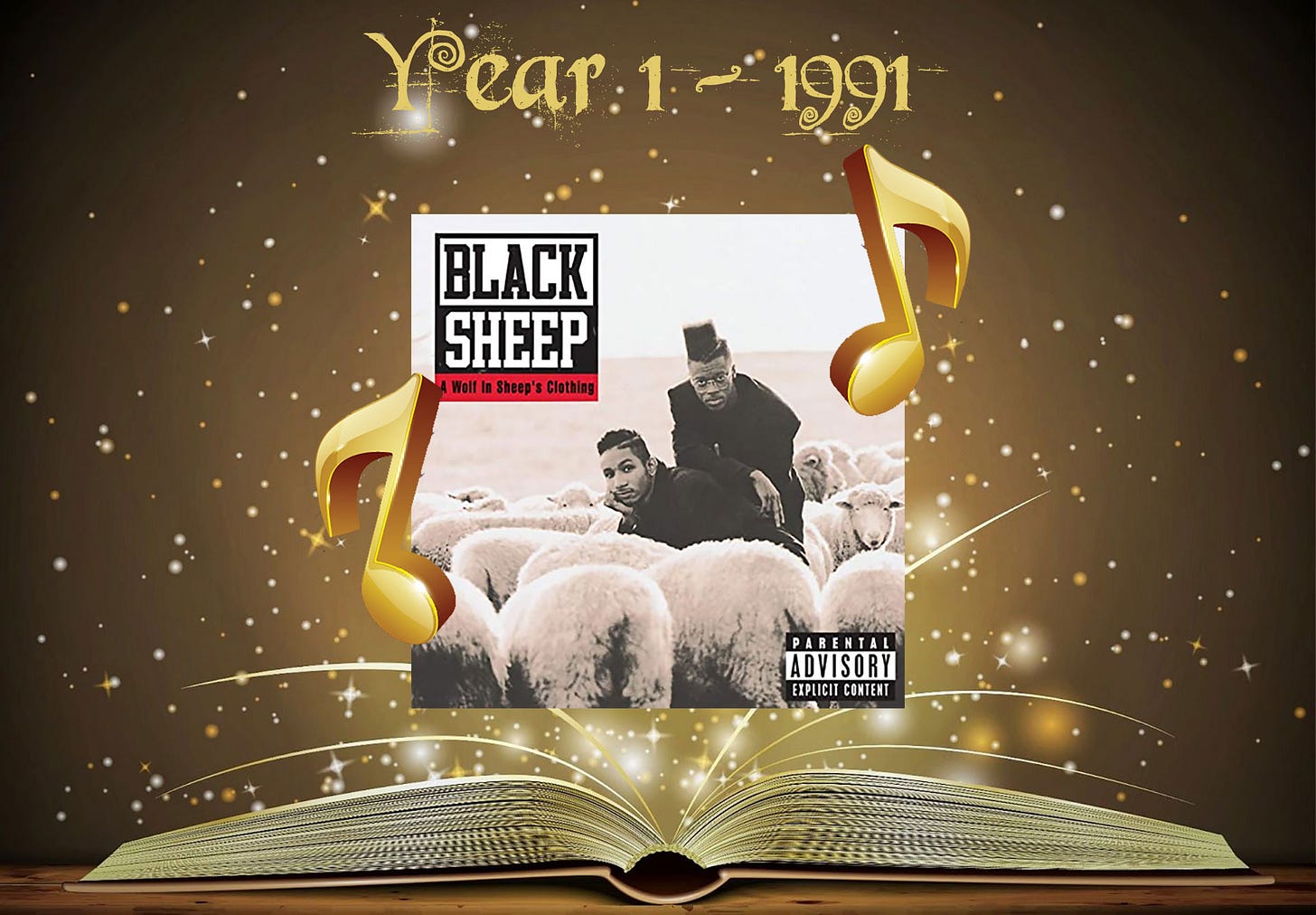 In 1991 the boy and the girl were starting to really get to know each other as man and wife.  They established a rhythm.  They had their own little routines.  One routine for the girl was waking up on Saturday mornings to watch Yo! MTV Raps.
The boy was usually too tired to get up to watch the show with the girl.  Because they didn't have a TV in their bedroom, the girl would get up and go downstairs, cook breakfast and enjoy the show by herself.
She'd dance around the apartment, jamming to the tunes coming from the TV.  If her dancing, prancing and singing weren't enough to entice the boy to come downstairs to join her, she would climb the stairs and bring the party to him.
One day she stood in the doorway to the bedroom in her comfortable, not meant to be sexy pajamas, that because of the way that they looked on her actually made them really sexy.  The boy was still sleep.  She decided to proposition him.  She tiptoed into the room and cozied up next to him in the bed and whispered in his ear.
"So do you want to sleep, or..."
There was a pregnant pause.  She wanted the "or" to sink into his overly active imagination.
"The Choice is Yours," she said.
He turned his face around to meet hers and before he could lock eyes, she heard her favorite part of a song about to come up from the TV downstairs.  She started jumping up and down on the bed, straddling the boy with her feet alternating up and down on either side of him.
Engine, Engine Number Nine
On the New York Transit Line
If My Train Goes off the Track
Pick it up! Pick it Up! Pick it Up!
Little did they both know that this was a harbinger.