Discover more from educated guesses
carefully crafted and curated words, stories and discussions about culture, race, identity, community and family from a family of Guesses. #WordsMatter, #StoriesMatter
Fairytale Mixtape: Wedding Year - 1990
On June 2, 1990 the boy and the girl were married. The song is Ready or Not by After 7.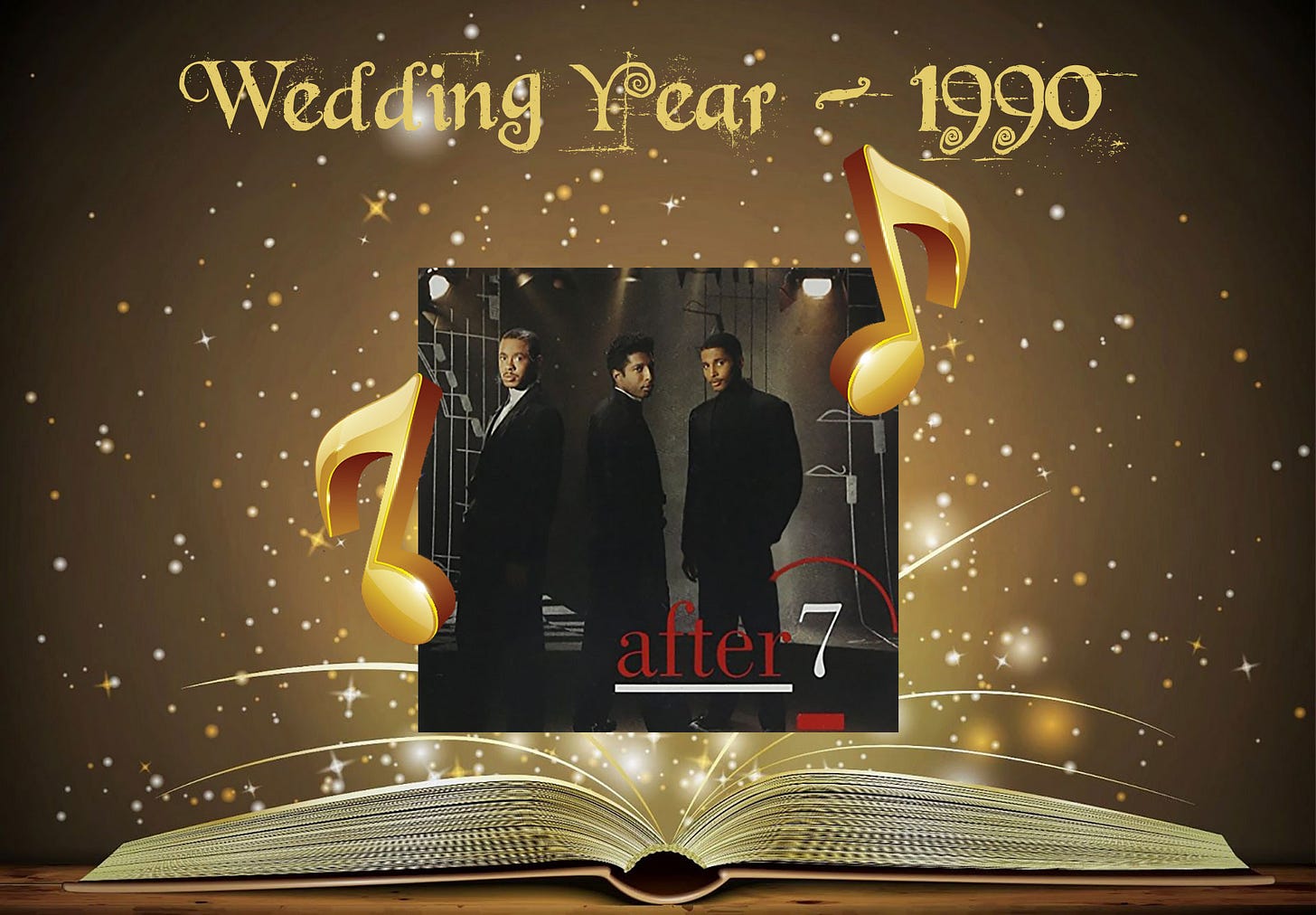 It was a beautiful day.  Rain was threatening but the boy didn't care.  They both had waited their whole lives for this day and they were going to go through with it Ready or Not. As the boy stood there at the altar looking into his bride's eyes he didn't care if it rained. Because even if it poured, he would find someway to make it work for their perfect day.
In his mind he was thinking,
I'll give you the sun
The rain, the moon
The stars and the mountains
I'll give you the world
And all that you wish for
And even more
Girl I love you more than you could know
And that's for sure
Even though it didn't storm in their hometown that day, all hell was breaking loose all around them.  It was a historic day for tornados in the area.  The Lower Valley tornado outbreak spawned 88 confirmed tornadoes in the area.  The boy and the girl thought that this was a sign that their love, their union was the calm in the midst of the storm.  No matter what trouble was around them, they felt insulated, safe.
The boy and the girl didn't have enough money to go on a honeymoon.  The boy had just graduated from college. A couple of weeks prior to their wedding day he began his corporate career working at an insurance company.
The girl was older than the boy.  She graduated two years ago and was well into her career as a teacher.  After the wedding they moved into their brand new duplex apartment right smack dab in the middle of downtown.  The boy was able to walk to work and the girl enjoyed her summer off.