Discover more from educated guesses
carefully crafted and curated words, stories and discussions about culture, race, identity, community and family from a family of Guesses. #WordsMatter, #StoriesMatter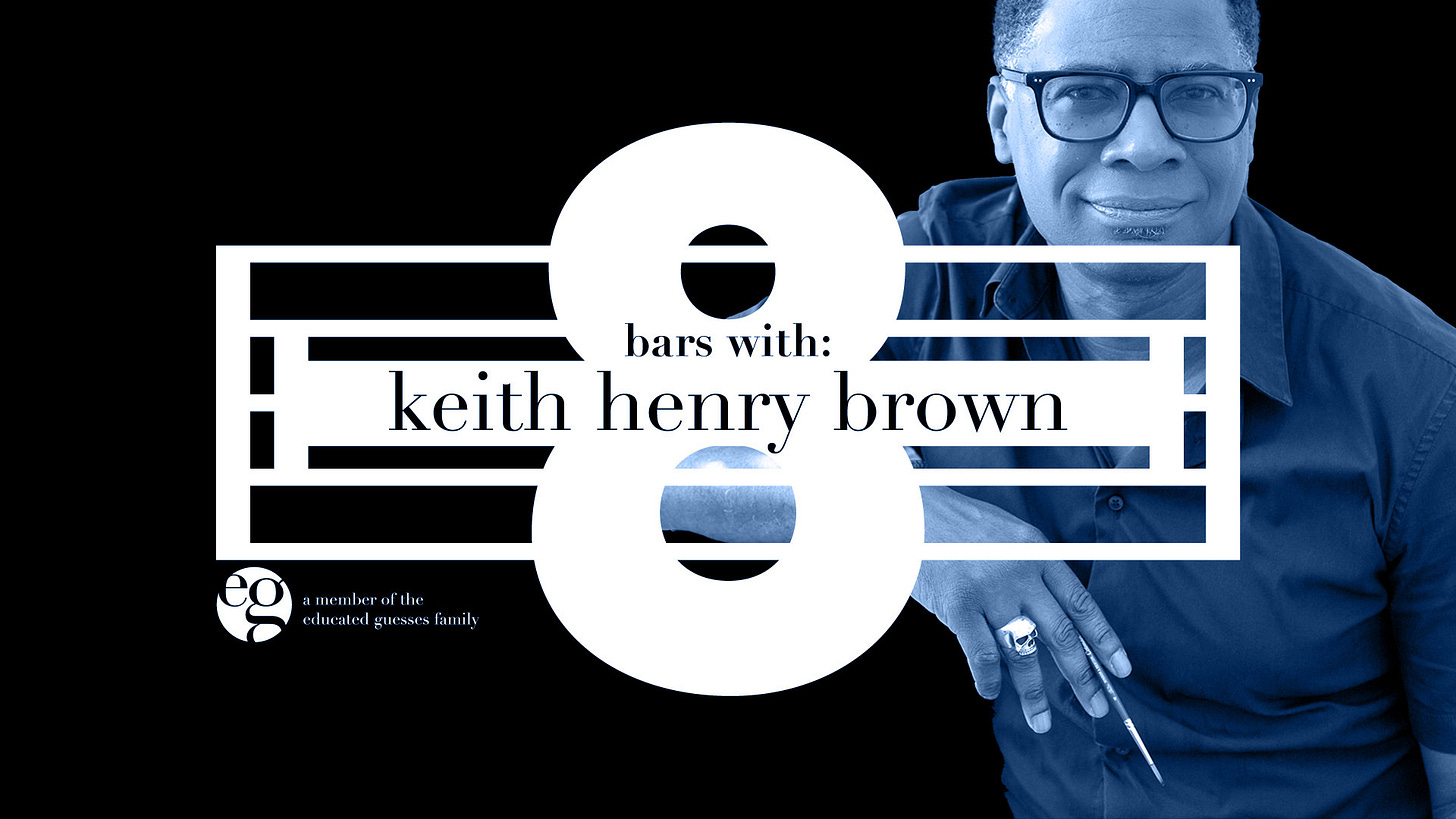 Photo by Yadin Goldman
---
8 bars with is a series on educated guesses where we offer up 8 questions to a special guest for them to ponder and freestyle on.  The questions aren't necessarily questions as much as they are prompts or linguistic ink blots meant to stimulate thought.  The responses can be short and pithy, long and loquacious or somewhere in between. 
---
Keith Henry Brown got his start drawing superheroes, but music has always been his true inspiration. He has worked as a designer for advertising agencies and high profile music-related projects, including creating posters for Jazz Appreciation Month and The Newport Jazz Festival, and creating jazz album covers for artists such as Christian McBride, Kevin Eubanks, and Wynton Marsalis. Keith's first children's book, Birth of The Cool: How Miles Davis Found His Sound, was published by Page Street Books in 2019 and received a Starred Review from Kirkus.

Born and raised in Staten Island, Keith is father to two magnificent boys (whom he affectionately calls his "two knuckleheads") and lives and works in Brooklyn, surrounded by his favorite Spider-man, Batman and Black Panther action figures.
---
1. Richard Wright: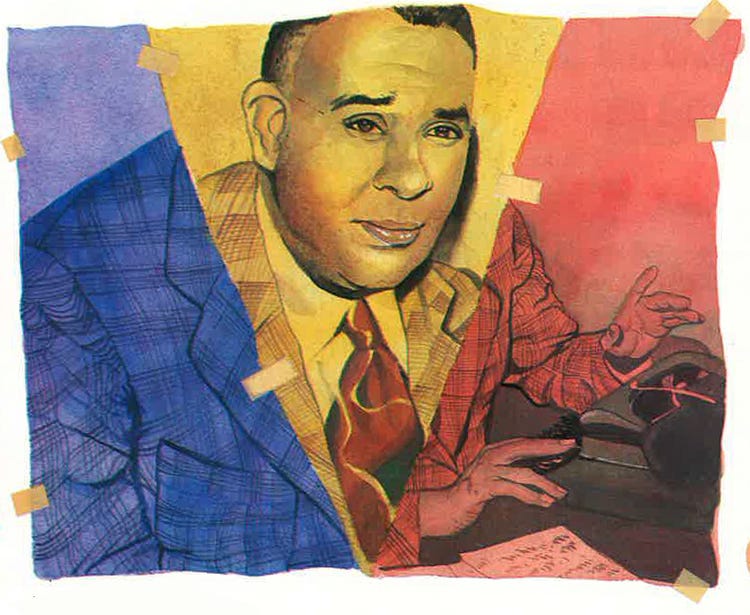 Like a lot of kids, I read Native Son when I was about 15 and was mesmerized by it. It frightened me in its honesty, and it changed my point of view – how I saw the world and myself. Black Boy, a kind of semi-biography, was even more profound, in my mind. I both related and also understood Wright's experiences. But I was moved by Wright's drive to succeed as a writer, an artist. This artwork was a kind of attempt to communicate that.

2. Basquiat: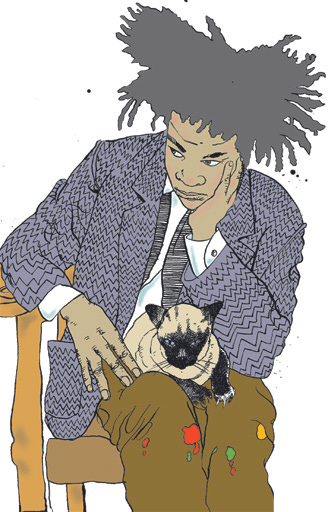 I became aware of Jean-Michel late when I was in my late 20's, in the 80's. But seeing his work hit me like a thunderbolt. I loved it, but I didn't know why. His style was so different from mine. He had completely different influences, and I learned a lot from looking at his canvases.  It was like a sock in the chin, how his energy caught the eye, all those levels of mastery and mystery. It was like visual jazz.

3. Star Trek: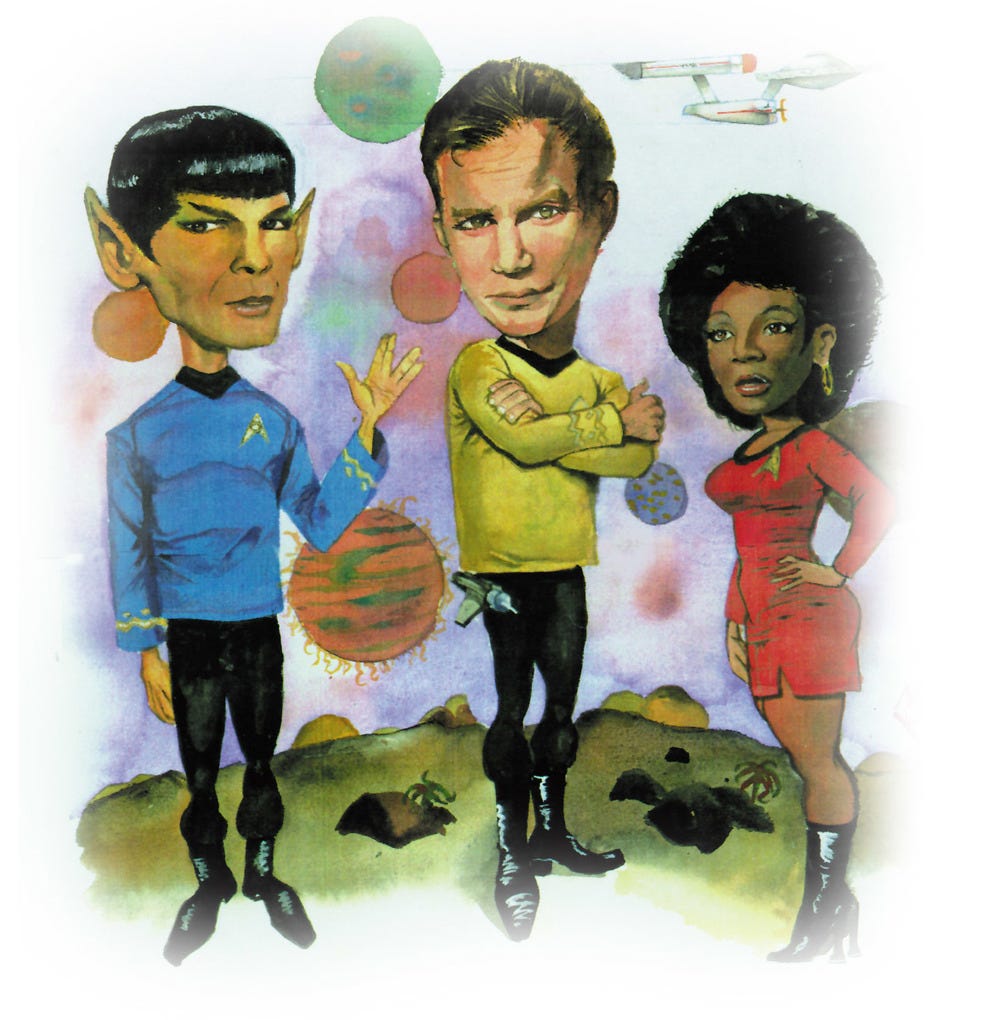 Even being a kid whose family always had the television on, Star Trek stuck out. I dearly loved every character. They seemed like family too, and the diversity of the cast. Nichelle Nichols as Lt. Uhura and George Takei as Sulu made me feel like I was welcome in that world. I like so many others particularly related to Mr. Spock, who seemed to both belong and not belong. An isolated being who was also compelling.

4. Malcolm X: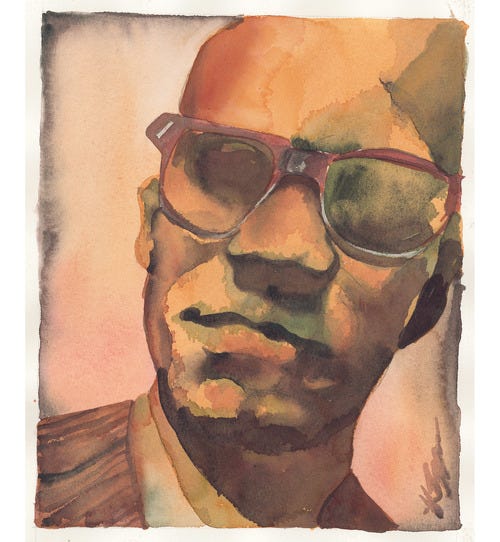 I first saw Malcolm as a seething, angry presence.  My view was what society had drummed into my head and I assumed he was some kind of threat, an anti-MLK. But after reading Alex Haley's book and researching on my own, I became ashamed of my own ignorance and now see him as a great man.
"And we will know him then for what he was and is – a Prince – our own black shining Prince! – who didn't hesitate to die, because he loved us so."- Ossie Davis

5. Wynton Marsalis: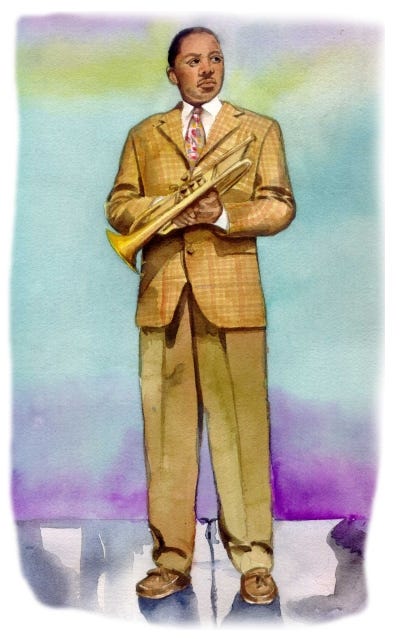 I don't remember on what occasion I painted this particular image of Skain, but I have drawn him many, many times. He is a hero of mine even though we are roughly the same age. I admired him from afar - his brilliant recordings and performances, his persona, his commitment to jazz, which as an art form is one of my biggest inspirations. I am privileged to have had the chance to work for him and call him friend and mentor.

6. Zadie Smith: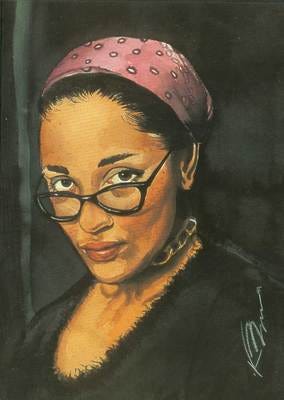 Smith's White Teeth is what first caught my eye. Always on the lookout for a new voice, something not status quo, her unique prose is, and remains, her own. Also, a beautiful, fascinating woman and personality - a most special kind of new black intellectual.

7. Muhammad Ali: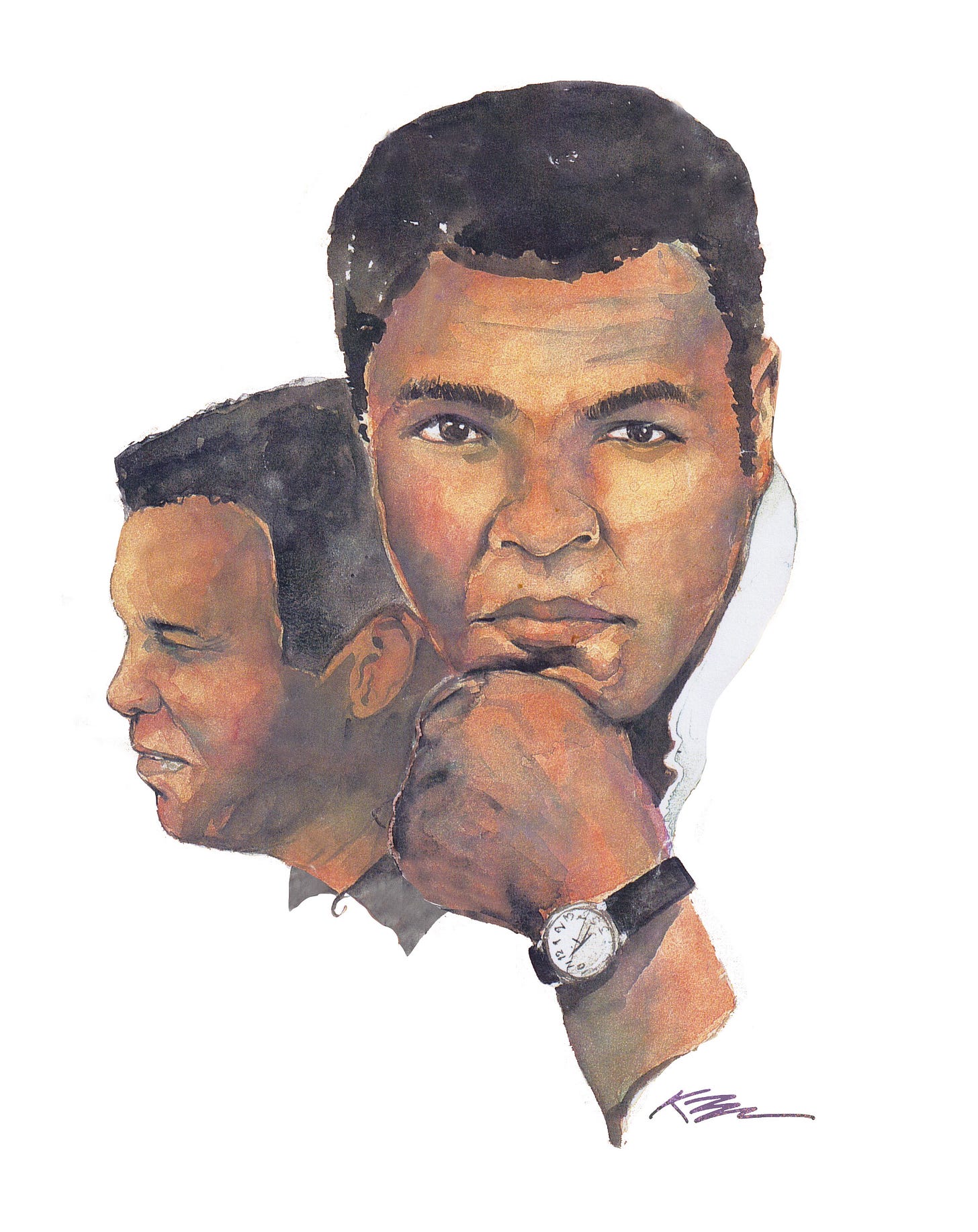 Muhammad Ali was a boyhood hero, a real-life superhero. The guy who could talk trash and then back it up. The Louisville Lip, as he was perceived, was seen by many to be an empty-headed loudmouth braggart, but there were those who knew Ali worked on many psychological and intellectual levels while also being extraordinarily dedicated to his craft. He was a true wonder, - a phenomenon that can never be recreated. Here, I tried to portray the latter day thoughtful side.

8. Ellis Marsalis: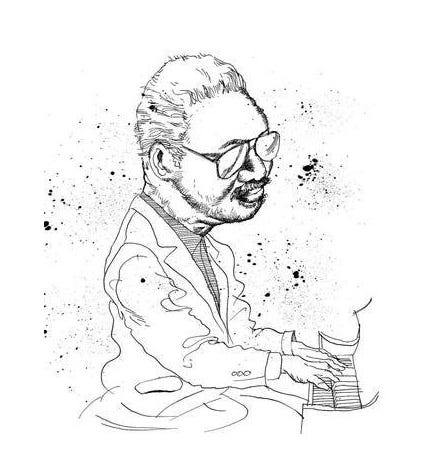 Dearly departed Ellis Marsalis was one of rare birds. An artist of incredible talent who was incredibly humble and introspective and who so many learned from. His gift was our gift.If you haven't already please click the button below to subscribe.
---
#EG-8barswith